Earn Over $3,000 A
Year With Smart Solar.
The Ontario MicroFIT program was launched in 2009 as an effort to increase renewable energy in the province. The program allows homeowners to generate power on their roof, feed it all back to the province and get paid a guaranteed income over a 20 year term! You can expect a 10-12% return on your investment through this program.
Looking To Earn An Extra Income?
With our Smart Solar program, you can earn $3000-$3800 per year depending on your roofs production. You will have full ownership of the system with this program, and you will be paid by your hydro company for 20 years! Only 5000 homes qualify per year so go solar before it's too late!

1. Offset Your Hydro Bills
Earn an annual income which can be used to offset your hydro bill payments.

2. Add Value To Your Property
$30,000 worth of equipment will be added to your roof as well as a guaranteed monthly income.
Our systems are guaranteed to perform for 25 years at a certain efficiency level.

Going solar is like planting 70-110 trees per year! There is no Planet B!

5. Protection against Rising Hydro Costs
Hydro costs have increased 400% over the last decade. Solar power can be used to eliminate your bill in the future.

6. Guaranteed Return On Investment
There is no investment in the world that will pay you a guaranteed 10-12% R.O.I for the next 20 years .

Since your roof is producing income, you now have access to property tax and income deductions.

With Smart Solar, you simply apply and start receiving income from your hydro company!

If you don't have the funds to purchase solar, you can always finance the system. Without using any money from your pocket, you can start generating income from your panels. We have options for nearly anyone to get financing at the lowest rates possible.

Solar systems cost anywhere from $18,000-$28,000 in Ontario. The microFIT program was put in place to offset the cost of buying a system. Through the program you can earn anywhere from $45,000-$70,000 over the course of the term. After the program is over, you can use the electricity to power your home.
What You Get With Smart Solar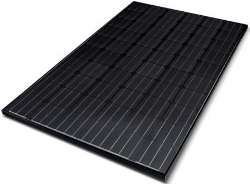 What You Get With Smart Solar
We work with the top solar installers in the province. They source solar technology from the world's top companies, ensuring you have the highest quality equipment.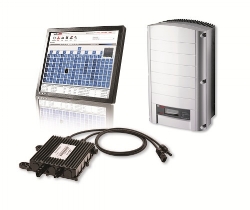 Real Time Monitoring
Your system has built in monitoring that you can view from your phone no matter where you are. This allows you to track your earnings and savings in real time. Your system is guaranteed to perform for 25 years at a certain efficiency.